THUNK in India | Illustrations, Character Design
A friend(Suren Vikhash) has been running a venture that makes upcycled products.. its called THUNK He is now launching a new line bags that are simillar to his older upcycled line, in that they are 80% upcycled(tyre tube and other materials). What makes this new range unique is that they have a Solar panel and charger built into them! Great for charging your phone or tablet while on the go! Most of the illustrations on the website and all the artwork on the bags was done by me. I used my android tablet to do 80%of the work(used illustrator to add the finishing touches)from start to finish. Very little paper(few pages of a notebook for notes and an initial scribble) was used during this illustration project.. making it one of the most eco-friendly(sort of..remember carbon footprint) design pipeline i've followed in a commercial assignment yet!
Illustrations and Animation
This is the mask we designed for the video.. the actor would finally wear the eyeless mask.. for the video shoot. The eyes would be added and animated in post production using Flash and FCP.
The client required a series of illustrations that would go on their products(bags) as well as on the packaging, website and any other communication materials. The goal i set myself was to do a really detailed illustration that talks about the process behind the product.

Most of the illustrations(90%) were done on an android tablet using Adobe Ideas, and Infinite Design.

The second phase of the project was to design a mask for the protagonist of the Video Ad.. as well as some animation for the Ad. The mask was again designed on the android tablet, while the animation was done on a PC using Adobe Flash.

here are some pics as well as the Video AD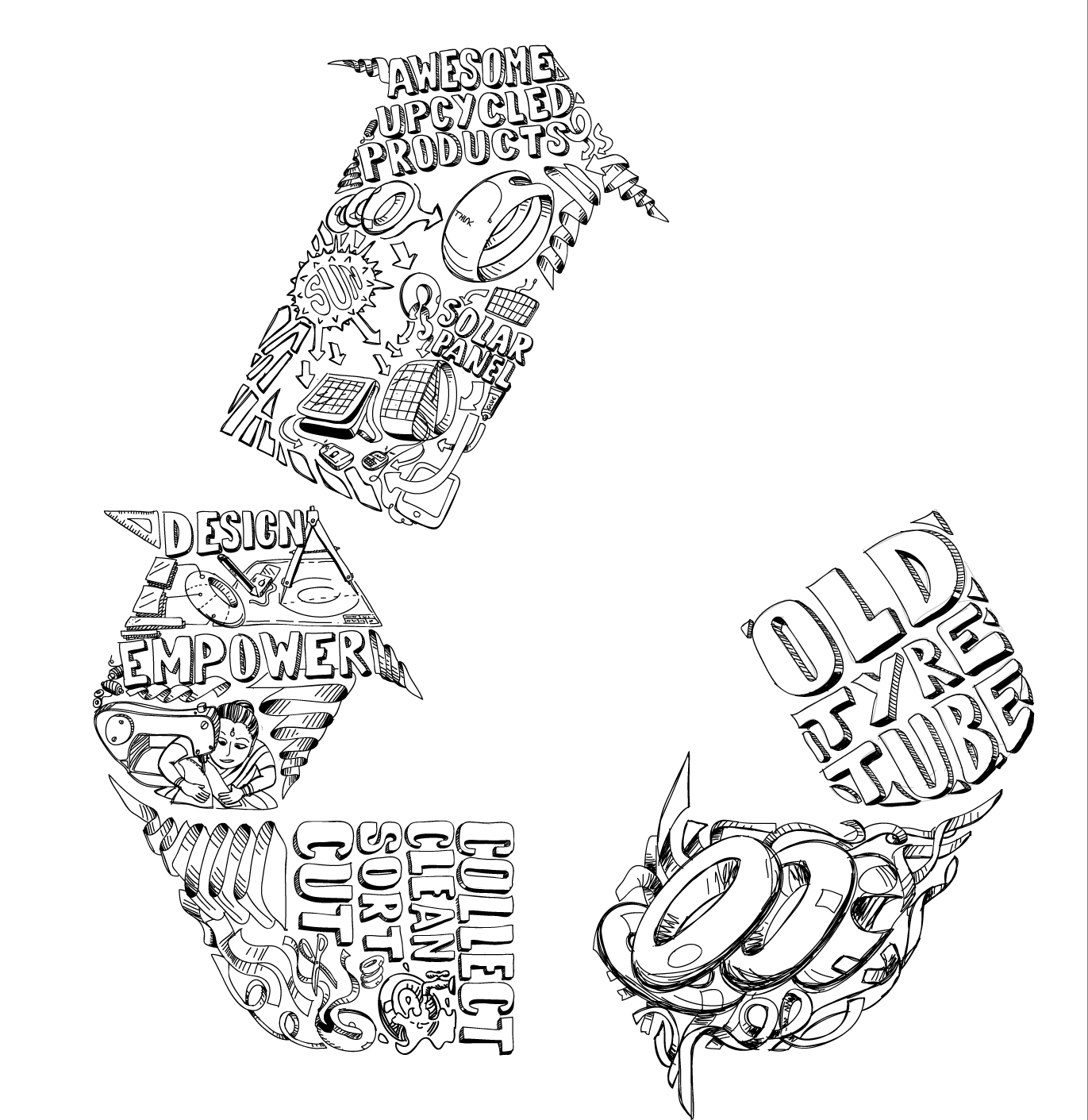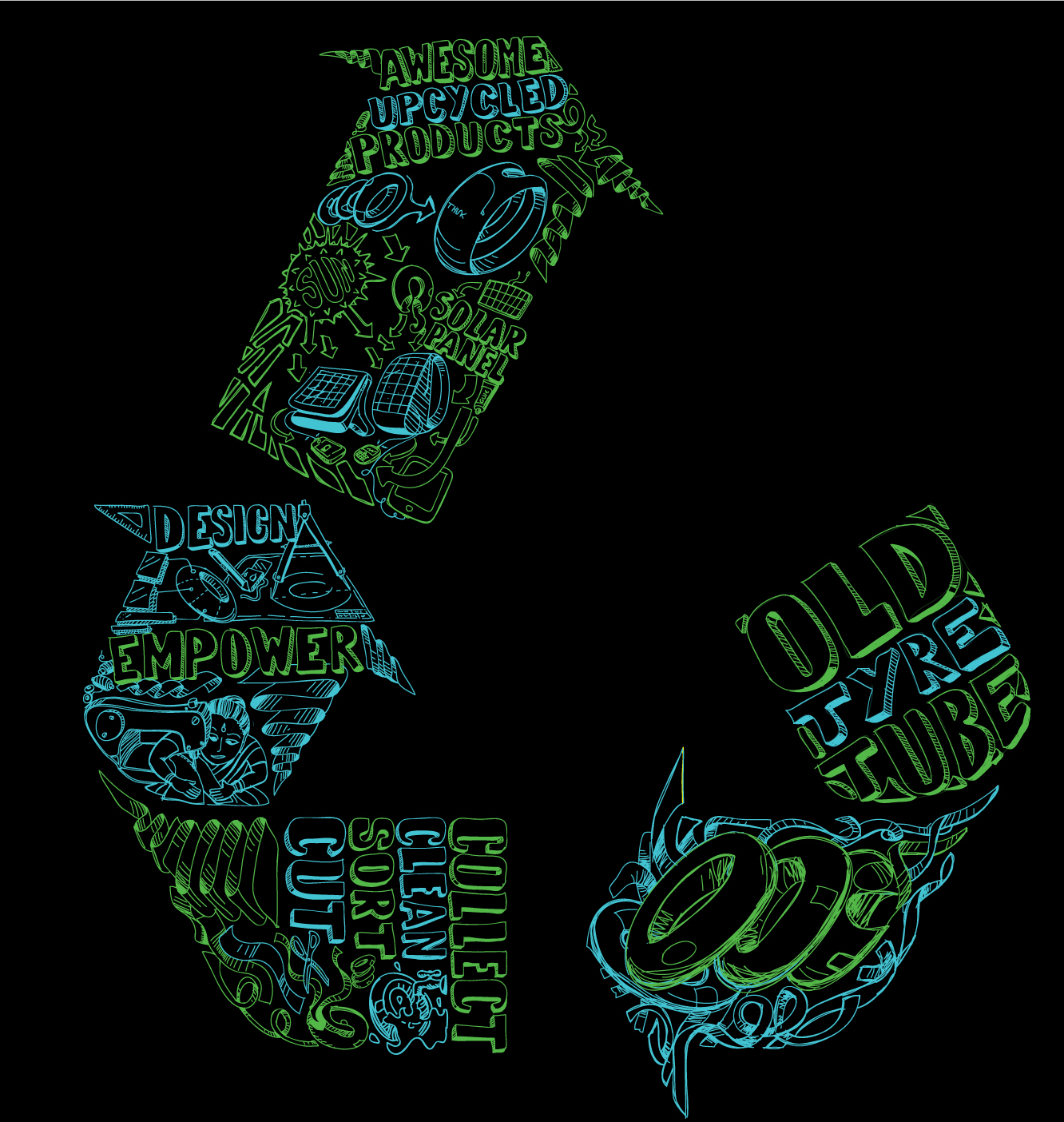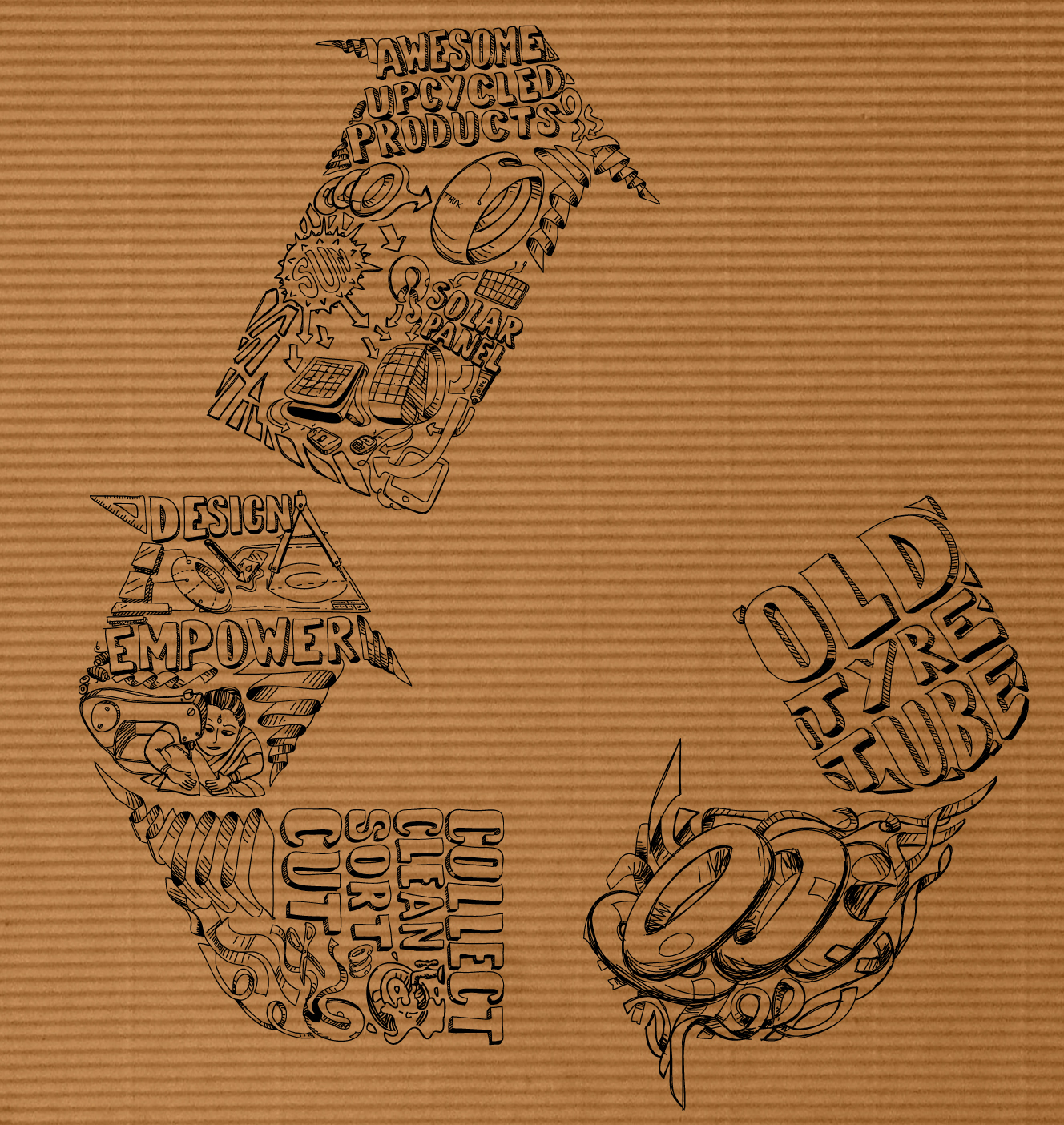 here are some pics of the products with the illustrations. The photographs are by Suren Vikhash U the inventor/designer of these fantastic products.